What it takes to WAG!
More about Acai and crew that brings your suits to life!
About the crazy
Purple Berry Wild Dog
behind Waggery...
I found furry in 2013, and was incredibly fortunate to make amazing friends including Syber Wuff and in 2015 she brought Wild Acai into my world. The most amazing and life changing thing that's happened to me. I discovered a huge interest in how suits were made and wanted to begin building suits. So in 2017 I decided to jump into fursuit building, and sold my previous successful business of 23 years to pursue this new path. With a background of artistry and a head for engineering found this is a true passion.
My goal has been to take suits to another level, in artistry, in build quality, and in the customer experience. Nothing makes me more happy than making something that brings so much happiness and enjoyment to the owner and everyone around!
With every suit I build I'm constantly looking on how I can improve my artistry, design, and quality. This has been the most exciting and rewarding thing I've ever done in my life and every day can't wait to get to work and design, pattern and build more fuzzies! :D
Fursuit makers are some of the most sharing individuals and have been very fortunate and thankful for everyone who has contributed to my knowledge including Syber Wuff, Celar, Gabriel Felix, and many many others. I hope that the innovations that I have been developing can benefit and progress all of the makers to continue growing the quality and artistry of fursuits.
See the Critters we've made!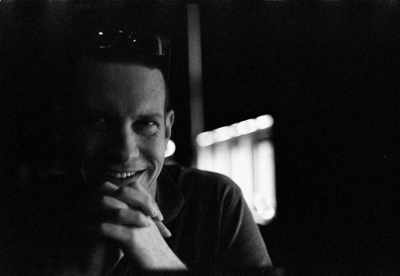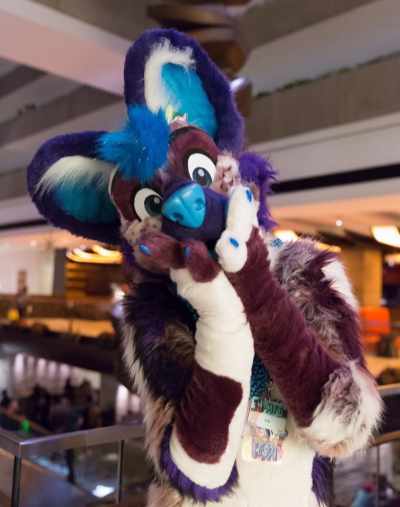 Our Studio and Equipment
We have a 1000 sq ft dedicated studio building for Waggery. We have an inventory of over $50k of fur, and make regular rounds of buying to try and "have it all". By having fur in stock, we can more easily match fur on existing suits, and have a wide array of choices for building new suits. This also solves delays and issues with unavailability of fur.
Three 3D printers for production of molds, eyes, teeth and other items needed in production of suits. The fur is sewn using 3 different cup feed sewing machines. Two machines best designed for bodies, and one machine designed for detail. For the heavy sewing situations of powering through many layers of fleece and fur for collars and webbing, we have a Sailrite LZW-1. The detail sewing we do for spandex, pockets, and other pieces like tongues, bandannas, etc, we use a Juki HZL-DX7. This machine gives us the refinement we need for sewing difficult things like spandex without flaws or fighting, plus features like continuous locking stitches for better strength. Our Melco EMT 16+ Commercial Embroidery machine has the power to go thru really thick materials and do it with accuracy and speed. It's what we use to sew pads on paws, add details to heads, and do intricate designs on bodies and parts.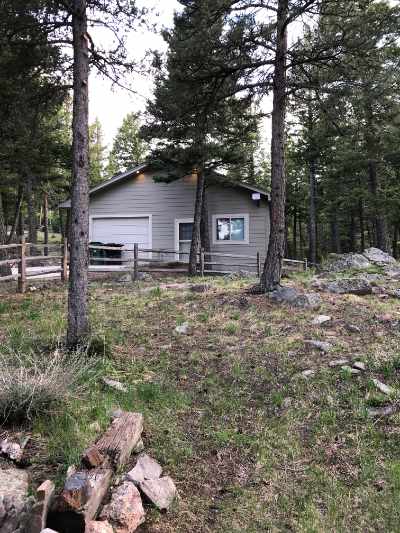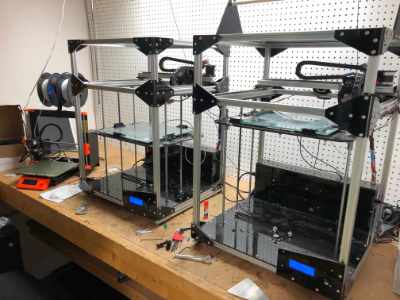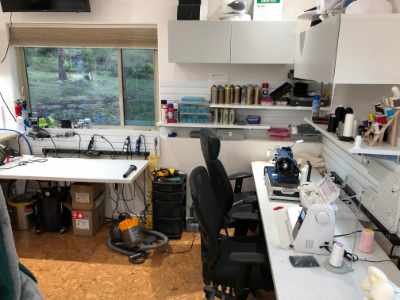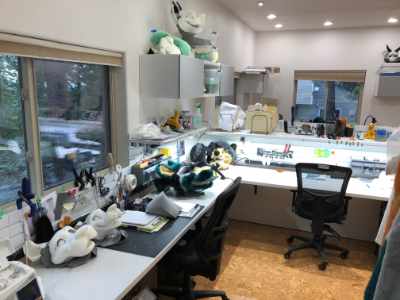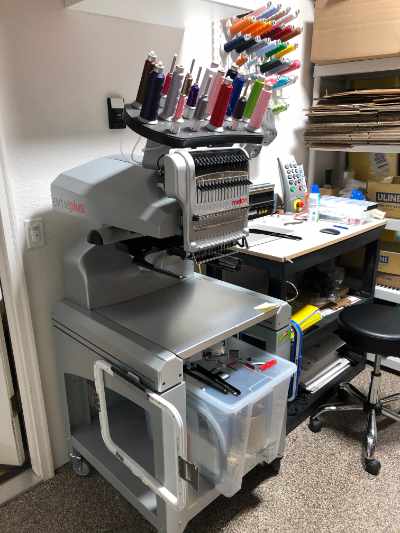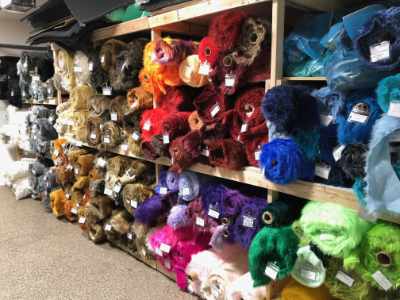 It absolutely takes a team
With Talent to Accomplish This Magic!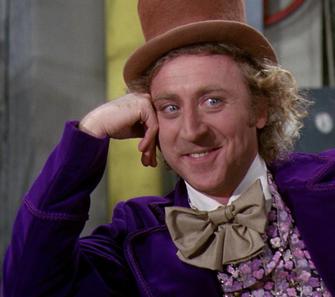 James
Exactor of Poured and Sewn Magic
With 30 years as an artist and fine arts industry professional bringing lots of experience and ideas for means of improvement in execution, along with a desire for quality and attention to detail that tenured artists bring.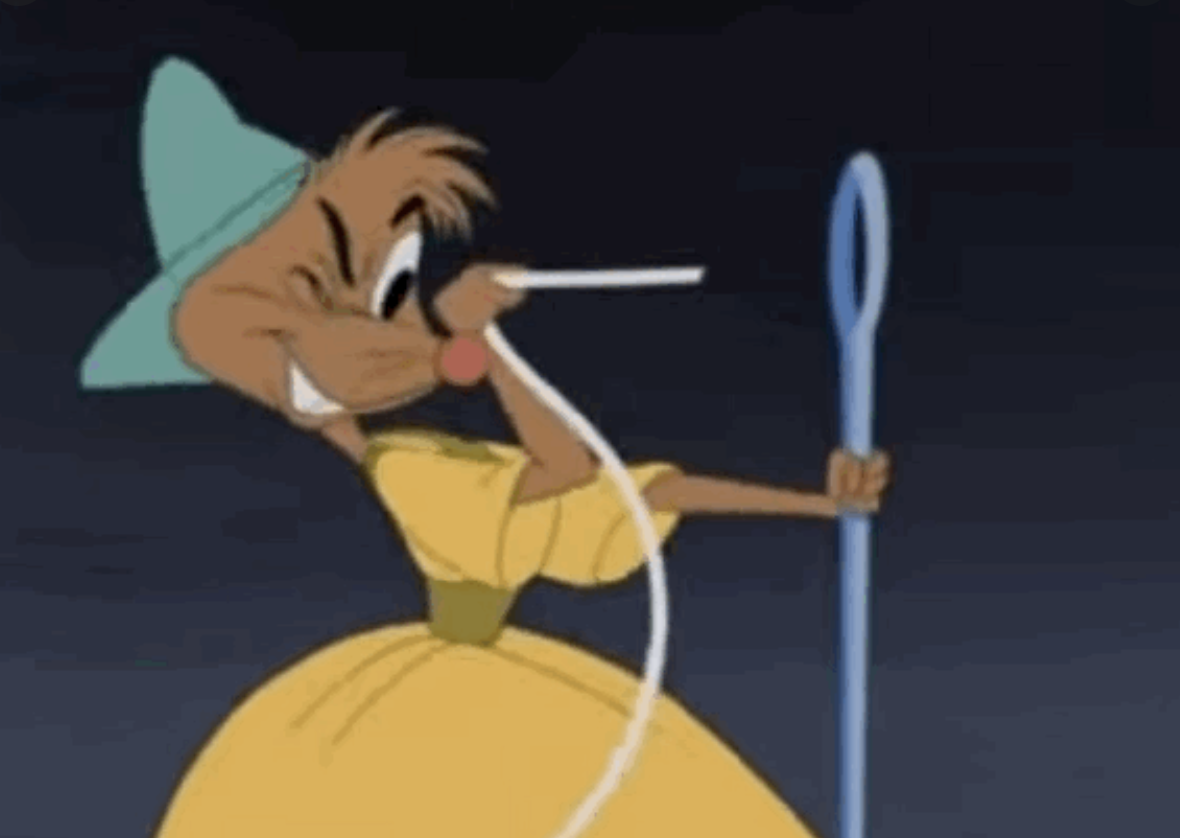 Corey
The Queen of Needle and Thread
Corey has amazing sewing ability, with her experience in construction of many kinds of projects and brings quality, experience, work ethic and drive to powering through the hours of sewing needed in putting together the massive puzzles that fursuits are.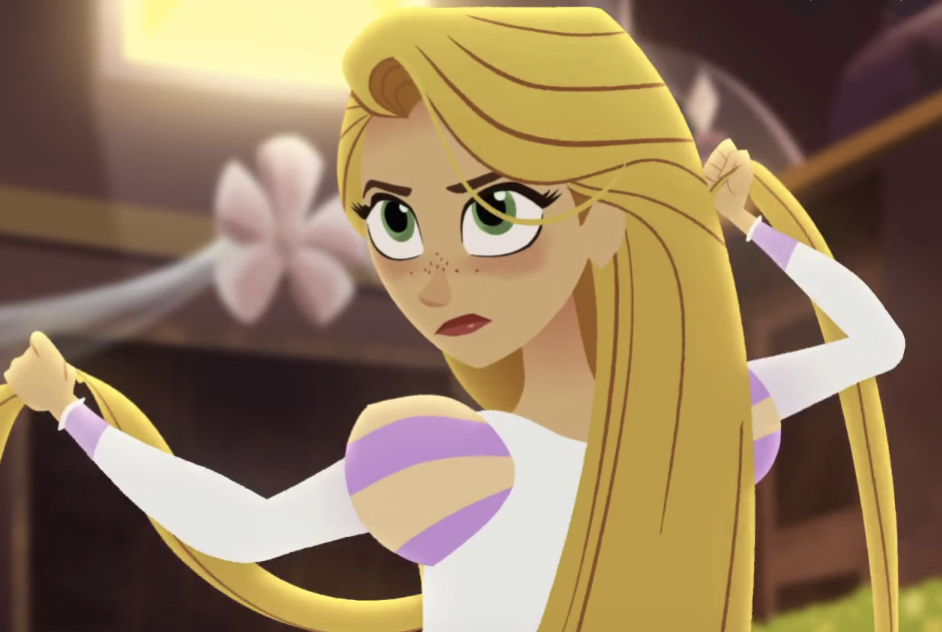 Shannon
Magic Sprinkler
Shannon has such a wonderful spirit and energy and does an amazing job at cutting, sewing, embroidery and anything she touches!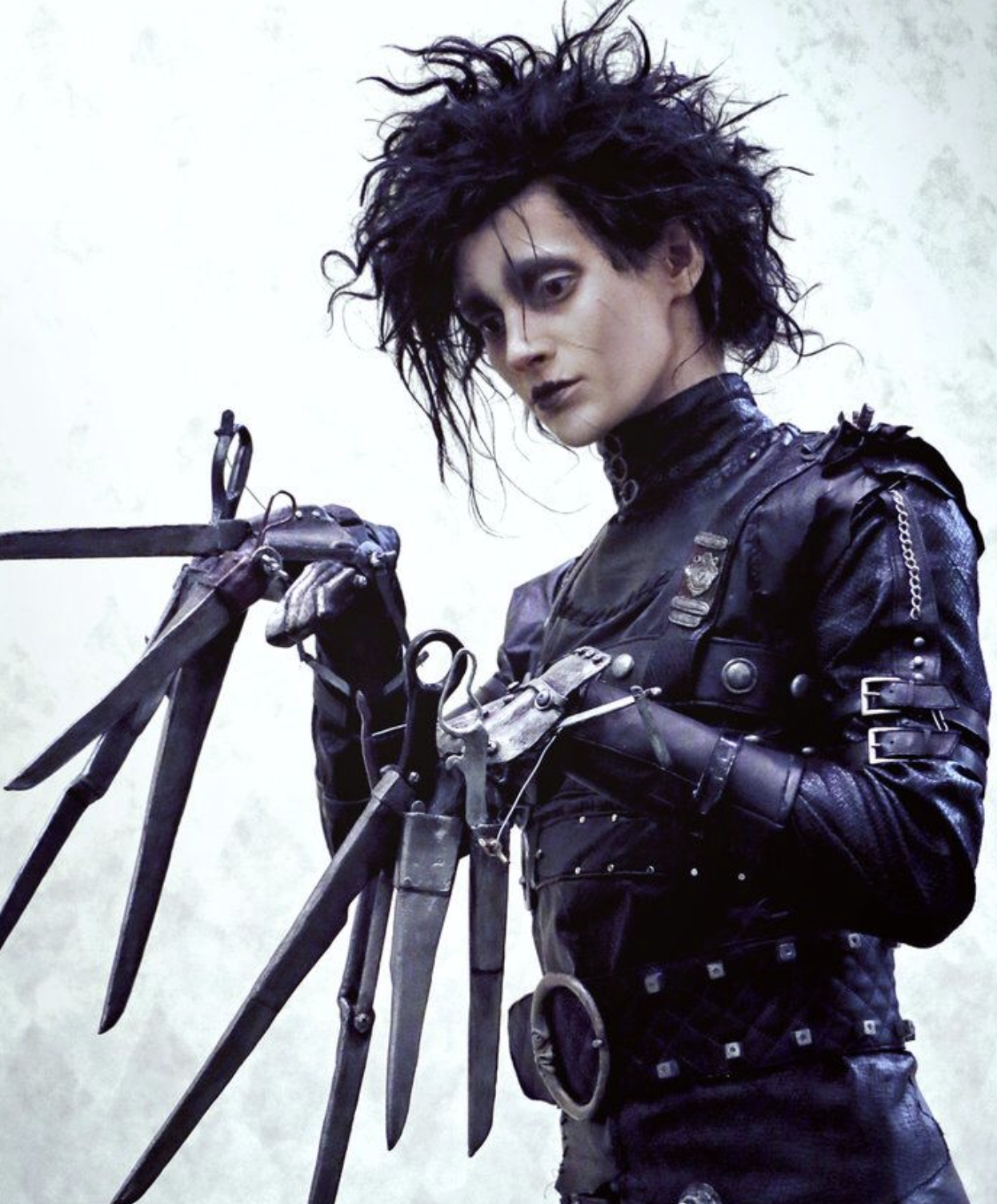 Chris
Master of Cutting
Chris is a powerhouse of cutting fur, preparation and organization of assembly and many other things. A recent addition is growing rapidly in his skill set of the SO many tasks and steps involved in making our fuzz butts.